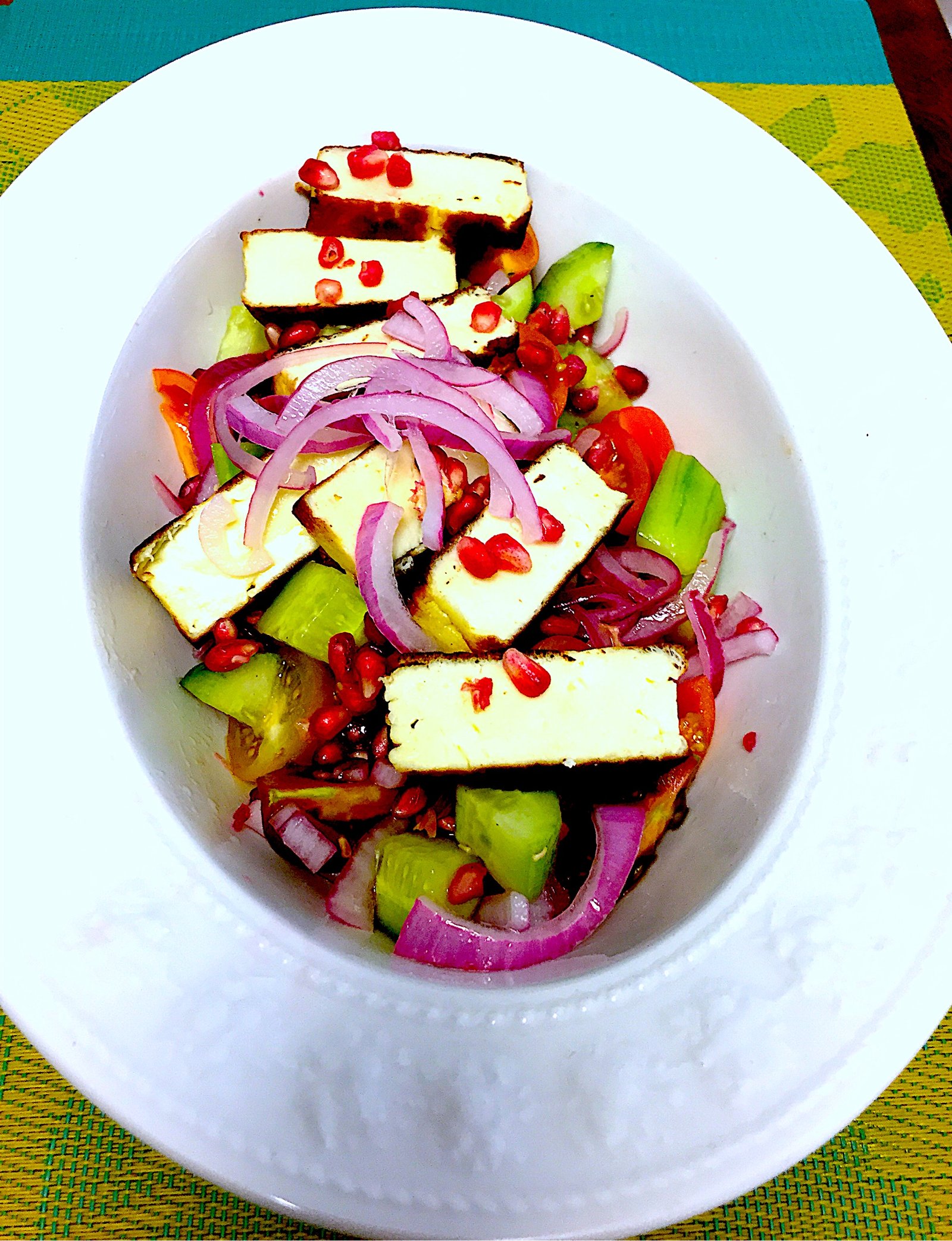 Ingredients

1 small red onion, sliced

1/4 cup of white vinegar

2 tablespoons of white sugar

1 large lebanese cucumber, peeled, and diced

1 cup of mixed tomatoes, diced

Seeds of one pomegranate

100 grams (3.5 oz) halloumi
Comments
This simple salad is the perfect accompaniment to lamb or a simple roast chicken.
Dressing

1 teaspoon of dijon mustard

2 tablespoons of olive oil

1 tablespoon of lemon juice

salt & pepper
Pairs well with …..
Hints and Tips
You can prepare the salad up to an hour before, then simply cook the halloumi and dress salad just before serving.
Firstly, to do a quick pickle for the onion, add the sliced onion to a bowl then add the vinegar and sugar.  Set aside for 15 minutes whilst you prepare the rest of the salad.
To a serving bowl, add the diced cucumbers, tomatoes and pomergranate seeds.  Give the salad a quick toss.
Once the onion is pickled to your liking, remove from the pickling liquid and squeeze out any excess liquid and add to the salad.
Add the dressing to the salad and toss again.
Heat a small pan over a medium heat and cook the halloumi each side for about 3-4 minutes.
Slice halloumi and add to the salad and serve immediately.